Delivery methods:

1. Courier TNT (Poland)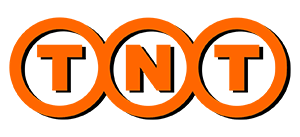 Payment by bank transfer - 13,01 zł netto (16 zł brutto)
Cash on delivery 18,70 zł netto (23 zł brutto)

2. Delivery in Warsaw aeria and around Warsaw





Courier DAR-MAR Robert Małecki - 9,99 zł netto (12,29 zł brutto)
3. UE Shippment by DPD or GLS
Shipment on the European Union cost about 15 - 35 euro (the price depends on the weight and dimensions of the pack).
4. Shippment to others countries (out of UE) price calculated individually

If you want to do shipment by others curier let us know we can do shipment by DHL, UPS and others.